Founded in 2012, The Gateway School of Mumbai is a not-for-profit organisation dedicated to empowering children with disabilities. Together with our students, their families and our community of teachers, professionals and support staff, we work towards our common vision → students will lead fulfilling, productive lives and be active contributors to society.
Gateway was started by a parent of a child with special needs. We believe this collaboration, of parents and professionals, is the cornerstone of our success in working with students with disabilities.
We are a lab school. Our mission is to generate and spread learning in our field. We work with individuals and organisations in different capacities to help achieve this goal.
Values
Teaching and learning at Gateway rests on four values.

We are compassionate and caring

We are committed to learning and excellence

We persevere to reach our goal of social change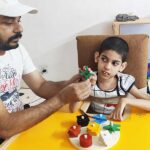 Technology has filled some of the gaps caused by school closures. But the absence of the human touch remains a critical factor for children who are differently abled.
We are all aware of that proverb, 'Unity is strength'. When we come together we can achieve great things than we can't individually.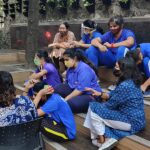 Gateway is committed to building an inclusive future for our children. This article, which is published in the International Journal of Inclusive Education.
We are excited to share an article published in the international journal, Intervention in School and Clinic.
Recognitions
The Gateway School of Mumbai is being recognised for the work we do.

​Gateway is certified as a Great Place to Work®️​ and as one of India's Best NGOs to Work For™️ for the second time.