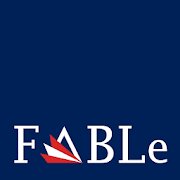 FABLe is a benchmarking assessment for foundational literacy skills. It's a mobile-based app that assesses students reading fluency. Teachers can use it to understand how the class is doing as a whole, to track individual students' progress, and to plan an intervention to build foundational reading skills. Currently, FABLe passages are available for Grades 3 and 4, and Grade 2 will be available in June/ July 2021.
You can read more about FABLe here.
Feel free to download and browse with the app. You can find it at the iOS or Play store.


Username : fabledemo
Password : mnm12345
Reach out to us at fable@gatewayschoolmumbai.org for more information.
Here is some more information you might find useful:
MLUs, otherwise known as Multidisciplinary Learning Units, is Gateway's integrated curriculum initiative. Humanities, science and language content and skills are interwoven with the Arts, ICT, physical education and social-emotional learning, to provide students with rich knowledge and skills that are directly applicable to their lives. Teachers plan the units collaboratively, bringing in current disciplinary perspectives. Students are exposed to real-world problems, enabling them to think critically and provide solutions.
Reach out to bhassaram@gatewayschoolmumbai.org for more information.
Gateway has developed an app to streamline teacher observations and support learning from each other. The Sensei app allows teachers to make detailed observations of each other's classes, rate their observations, and highlight practices that are exemplary.
To know more about Sensei and how it works, please reach out to us at outreach@gatewayschoolmumbai.org