Becoming A Turtle to Escape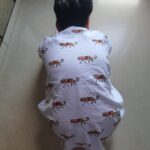 Have you ever stepped inside a baby classroom and heard the noise of all the children and teachers talking loudly altogether?
When I was 4 years old and I was in my old school, I used to feel very shy and confused. There was too much noise in the background of the teachers and the students. I remember children talking loudly, shouting, screaming, and whining, while the teachers tried to teach my class. They shouted above all the noises to be heard. This used to make my ears hurt and my head feels nervous and terrified. This made my attention button go off. 
Then the teacher would ask me a question, I couldn't answer because my attention button was off and I felt like crying. I used to find it very difficult. I felt that I was disappointing my teachers and my friends. I was embarrassed that I didn't know the answer. Instead of crying and making a fuss I used to curl up on the floor like a turtle. This used to make me feel very comfortable because I didn't have to look, the noise was less and I didn't even have to answer the teacher.
The teacher used to get angry and upset because she couldn't understand me. She used to call my Mummy and shout and sometimes the teacher also shouted at me – "Stop lying on the floor and sit up, no running and jumping!"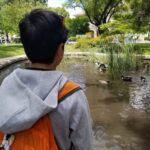 I felt very scared but I couldn't explain to them because I didn't have the words. This used to put me in an anxious mood. Another time I also felt nervous was during circle time. They used to make all the children sit on a rug in a circle and the teachers would discuss the days of the week, showing the schedule and the date. Then they asked us questions. I could not learn because I couldn't understand my thoughts and say the answer. But when my teachers would tell me to go for remedial classes instead of circle time, it made me feel very upset. I felt worried about going to remedials because I would miss the library period which I liked. I didn't want to be the odd one out.
When Pooja, my shadow teacher came to help me, I felt better because it was now easier to understand. But I still did not have the words to talk. The words were unorganized and they were jumbled up in my head, so I could not choose the correct one.
Then I changed my school to Gateway and I stopped turtling. It started to become easier to find the words from the time when Ms. Prithi came. Ms. Prithi made me work hard and she understood me. I was not scared of Ms. Prithi. In my class called Shimmering Snowflakes there were less people and less noise, so my head was relaxed. 
During the last two years of lockdown, I started to learn how to organize my thoughts better. I have learnt to talk relevantly because I can now pause the movie in my head. Sometimes when my teachers or family find it difficult to understand me they can give me a solo talk time break. This usually helps me to calm myself down and talk relevantly again. I can now share my inner thoughts and feelings with my teachers and friends more openly when I write. This makes me feel confident and proud of myself.
Author: Rehaan Patel